FilmHouse finds its voice with Indie Animation
The Israeli distributor with a passion for animation has carved a niche in the genre on the global market21st May 2022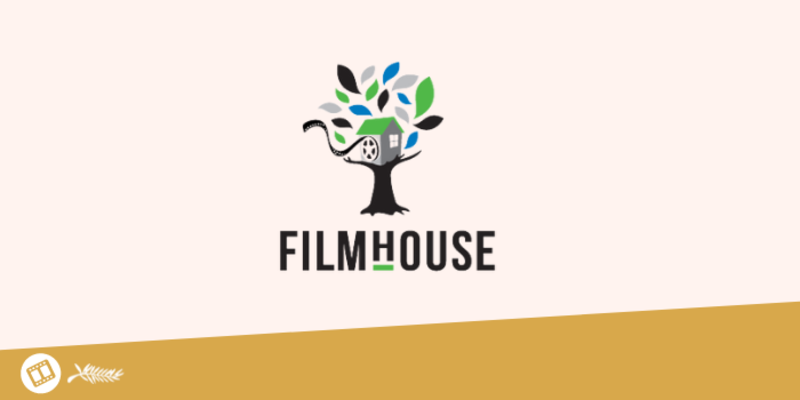 Can indie animation compete with the major Hollywood studios? FilmHouse is proving that the answer is a resounding yes. As the Marché du Film celebrates Animation Day today, for FilmHouse, every day is Animation Day. The Israel-based distribution company focuses solely on animated feature films and will be at the market looking to add to its colorful catalog. FilmHouse was founded by Allan Greenblatt, an industry veteran who has produced more than a dozen feature-length films and comes from a long career at entertainment companies including Pathe Films and Cannon films where he worked on more than 200 feature films during his tenure. As CEO, Greenblatt acquires the rights to animation movies, negotiates contracts, and develops marketing strategies and campaigns for each film.
FilmHouse distributes solely animation films other than the occasional one or two live-action titles with CGI animation. They distribute between six and eight animated features a year. that "I am told by sales agents that we are the only company in the world who distributes and buys only feature-length animation films," he said.
On the hunt for toons, tech, and telling stories
The company will be in Cannes with one mission: buying feature-length animation films, "restocking if you will" – Greenblatt said. They will be on the hunt for new technology and storytelling techniques and will also use the time to check the status of current projects. The company plans to pick up at least three or four feature animation films in various stages of production with some nearing completion. After more than two pandemic-filled years, FilmHouse is thrilled to once again be leaving the house to head to Cannes.
"While all can be done while never leaving one's office and buy and sell on zoom, nothing can take the place of a personal encounter, reading body language, shaking hands, giving a kiss on the cheek or a hug, looking into someone's eyes and feeling the warmth of another soul," he said on the grand return to the physical market, in addition to the joy of "Getting one's adrenaline going in budding wars."
Indie vs. Disney?
Greenblatt and his colleagues will spend the market swimming through a sea of animation titles to fish out the highest quality projects. "There are probably 10 times the amount of live-action films compared to animation films and fewer good quality animation films at that. Weeding out the quality ones from the others and buying what we believe our audience wants to see, not what we want them to see or that we alone like," he said, calling the task at hand "A real challenge when one looks at the Hollywood Studios animation projects, breaking budgets of well over $100,000,000 for each picture. We have to know how to choose what is considered to be a low budget animation movie compared to the Hollywood Studios high budget blockbusters."
While summertime may be prime Hollywood blockbuster season, Greenblatt is optimistic about the state of the indie animation market. "The independent product is getting much better with each new film released. It's gotten to a point that some of these independent animation films can compete, and do, against Hollywood studio blockbusters, and succeed. Maybe the films don't reach the massive scale attendance that a few of these Studio animation pictures do, but they are breaking new ground all the time with attendance," he said.
"While original concept studio animation films budgets cost well over a hundred million dollars, one must look at the overhead charges, exaggerated salaries paid, and other costs to be able to see the real challenges. Independent production budgets range from $10 million – $25 million, with a few that they often claim cost $40 to $50 million. Still a big difference," Greenblatt explained. So how can the indies achieve the same quality? "More and more software is hitting the market these days that allows independents to reach studio levels in some cases." Greenblatt also notes that "While under normal circumstances, a studio picture does approximately 80% of its theatrical business in the first 2 to 3 weeks, independents need 2 to 3 weeks just to get started.  Studio pictures do tremendous business on opening weekend – one reason could be all of the day and date advertising from Hollywood (digital ads and reviews) and the country's ads all flooding the international and local markets, whereas independent pics release individually, not collectively, so we don't get the benefits of the amount of awareness that studio pics get. It takes a couple of weeks of "word of mouth" to spread before peeking in attendance, usually around weekend 3. After that the movie pretty much remains consistent for a period of time with the attendance that it draws." And one of the top places to find quality animation projects? France, bien sûr. "French animation is some of the best around, and the French animation movies are of very high quality. When one mentions a French company name one knows its high standards," he said of working with the territory.
Bringing audiences back to theaters
Current buzz-worthy titles on FilmHouse's release calendar include Extinct directed by The Simpsons Movie director David Silverman, a fantasy film that tells the story of an adorable species of fluffy animals called the fummels who travel back in time to save their species from extinction. FilmHouse will also release Monster Family 2 and Happy Family 2. FilmHouse has already released three titles in 2022, the fourth was just released on May 19th.
The biggest challenge facing animated film distributors like FilmHouse is the same as the entire industry – namely getting audiences, both young and old, back to theaters for pre-pandemic numbers. However, he admitted: "There is no turning back, only moving forward. That is why, while we wait and see, we must get together and discuss face to face – four eyes are better than one! We have to look at the situation today and discuss how we – individually and collectively – view the future. Streaming must find its place in the hierarchy of the 'windows' and hopefully not replace any existing window." 
In the meantime, FilmHouse is staying cautiously optimistic that there will always be an audience for quality animated feature films with top technology and good stories. For Greenblatt, "Cannes is more relevant than ever this year. It's the 75th year, the first that some of us around the globe are attending because of the pandemic, and all of us – buyers, sellers, producers, and distributors alike – want to hear from each other about the state of the industry so that we will all know what to do and how to do it better tomorrow."
COMMENTS